Once you have arrived on Vir and settled in, you will surely be hungry at some point, maybe from all the sightseeing, but maybe from all the food smell that lures you in from the street to restaurants and bars. Island itself has a large number of restaurants and fast foods that offer good food, and believe us, wherever you choose to eat, you will eat well.
The downside of gastro tourism on the island of Vir is that most places are open only during summer season, from June to mid September. For the rest of the year most places that serve food are closed, until the new season arrives. However, if you find yourself in Vir in the middle of summer, you are lucky because everything is open.
This is our list of the best places to eat on the island, if you are looking for top quality, fresh and well-prepared food and a diverse selection of dishes.
If you are in Vir, we definitely recommend visiting this restaurant with a great selection of various dishes for everybody.. For two years in a row, Kaleta has been recognized as the best restaurant in Vir according to Tripadvisor, which is a big thing.
The restaurant is located in the center of Vir, but the terrace is relatively hidden and full of greenery, which is definitely a plus because you can eat your lunch or dinner in peace. The food is really good, and the selection of different dishes will satisfy different tastes in food, regardless of whether you want a burger or try local cuisine.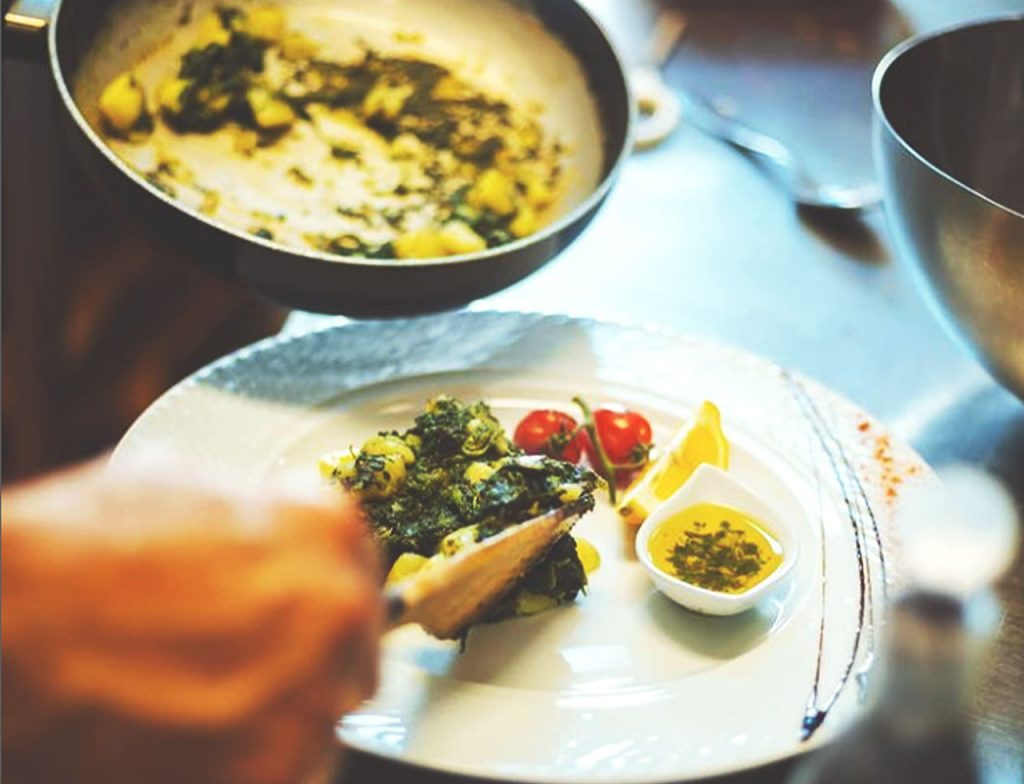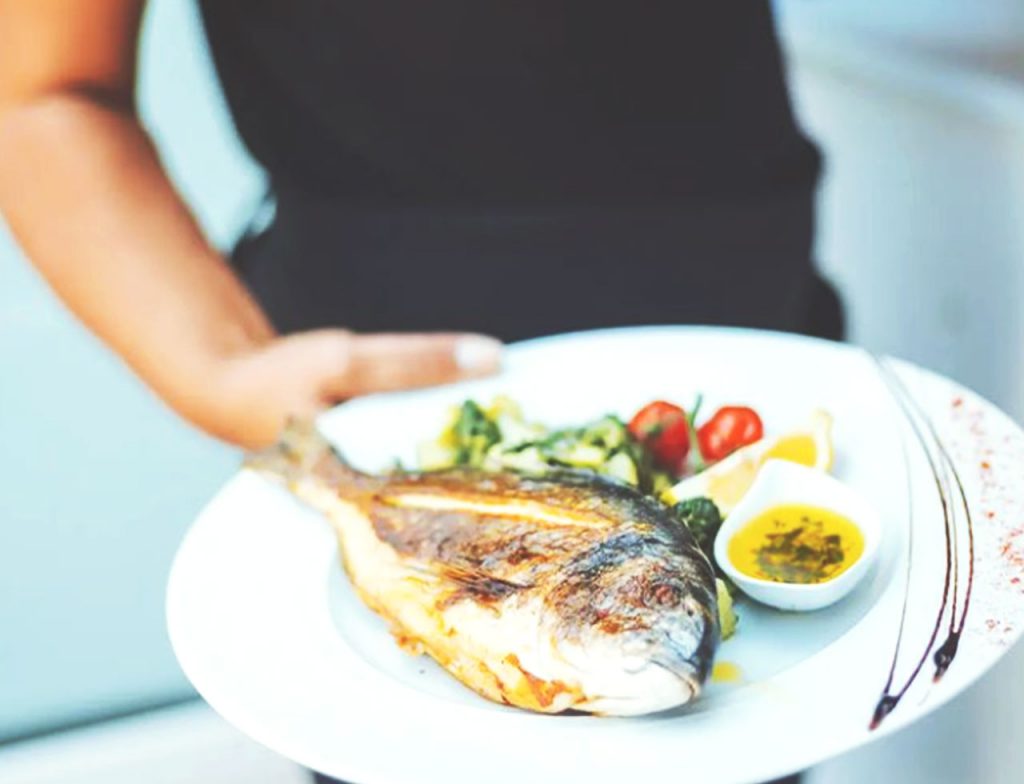 Tavern "Kod Spavalice" is a family restaurant that has exists for 22 years. The majority of the offer is based on fresh seafood dishes, and baked dishes (ispod peke)  are also available on request.
Although this restaurant specializes in fish, crabs and shellfish, the menu also includes some meat, vegetarian and vegan, as well as gluten-free dishes. Food preparation combines traditional recipes, which have been passed down from generation to generation in the family, with modern contemporary recipes. Ingredients are procured on a daily basis, which contributes to the quality of food.
What sets the tavern near Spavalica apart from all other restaurants on the island is the specific ambience. The interior of the tavern, as well as the roof that covers the terrace, preserves a number of items used by our ancestors, so our guests can get acquainted with the history of the island of Vir.
In the tavern at Spavalica you can also order food via the website www.konobakodspavalice.com.hr  and enjoy Vir specialties at home.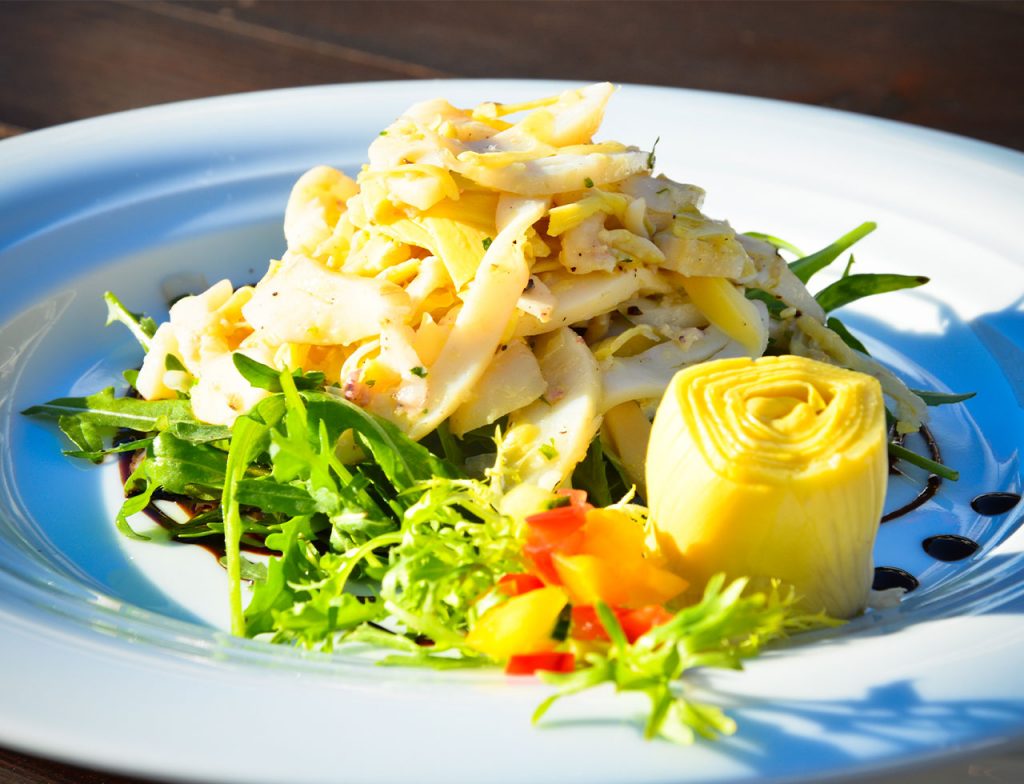 Kraken is one of the few bars in Vir that you can enjoy all year round, as it does not close when the season ends.
What makes Kraken special is the unusual offer of food and drinks for the island of Vir. In Kraken you can drink top quality coffee but also try cocktails that you will not find anywhere on the island if not beyond, since in Kraken they use only their own recipes and home-made ingredients.
Food vise they offer American BBQ for which they use only the best ingredients. You will find several types of burgers,chicken wings and ribs. If you feel like eating something specific, try aged black angus beef steaks. This year, Kraken is preparing new additions to its menu, which will be based on fine dining, but with the Kraken twist.
Kraken bar is characterised by the fact that it gathers a clientele eager for fun and good food, who wish to avoid the crowd. The principle of Kraken bar is such that the kitchen is open until midnight, and after dinner you do not need to look any further to have a drink, because Kraken turns into a bar.
Restaurant is decorated in a modern style with nautical details, some of which are about a hundred years old. In Kraken, they paid attention to every detail to make sure the stay was as pleasant as possible for the guests.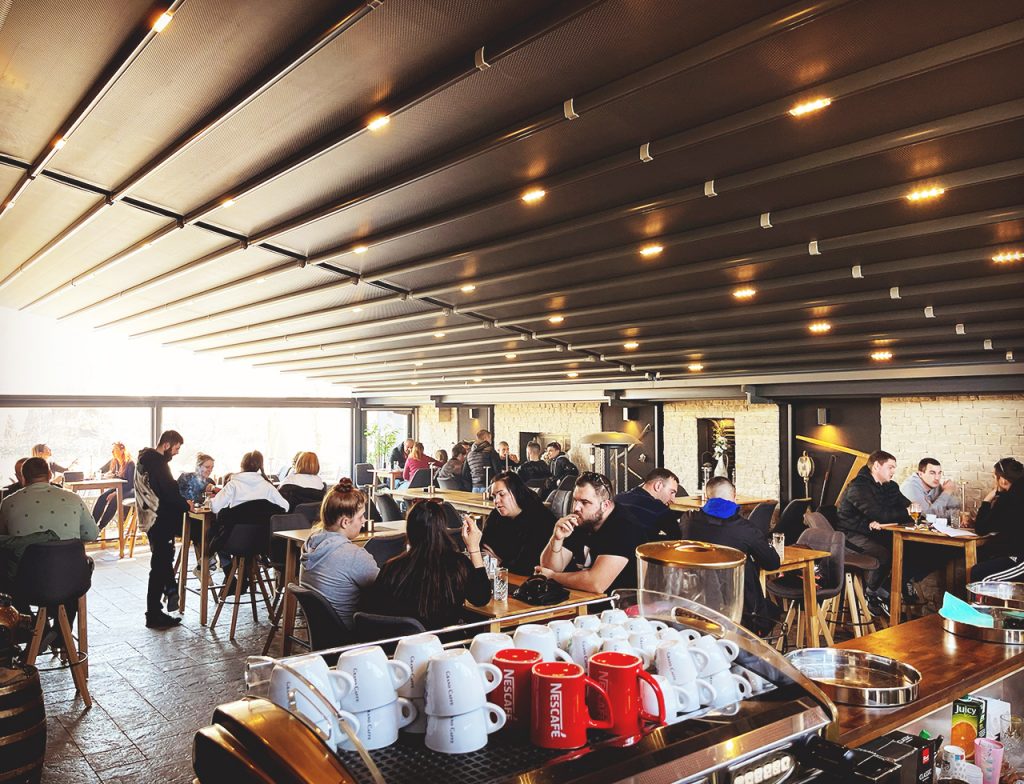 The Beach Fine food & bar restaurant is located near the center of the island by the beach, with a really beautiful sea view.
At Beach Bar Vir you can try a variety of delicacies made from local food, such as fresh fish, shrimp and squid.
And if you're up for a snack, try breaded prawns, bruschettas, veggie rolls or octopus carpaccio.
At Beach Bar Vir, your kids can enjoy a slightly different menu, because only here can they try aged steak in a children's portion.
The terrace and the whole space is decorated in a combination of modern and Mediterranean style, and the terrace will give you privacy to enjoy eating and drinking in peace.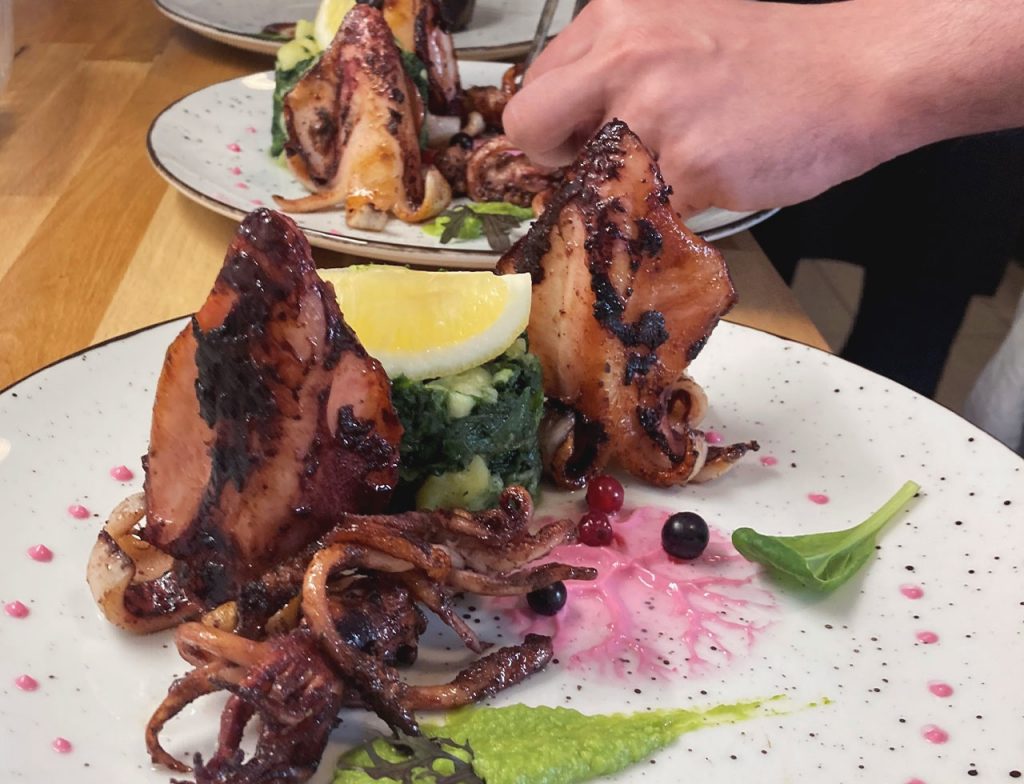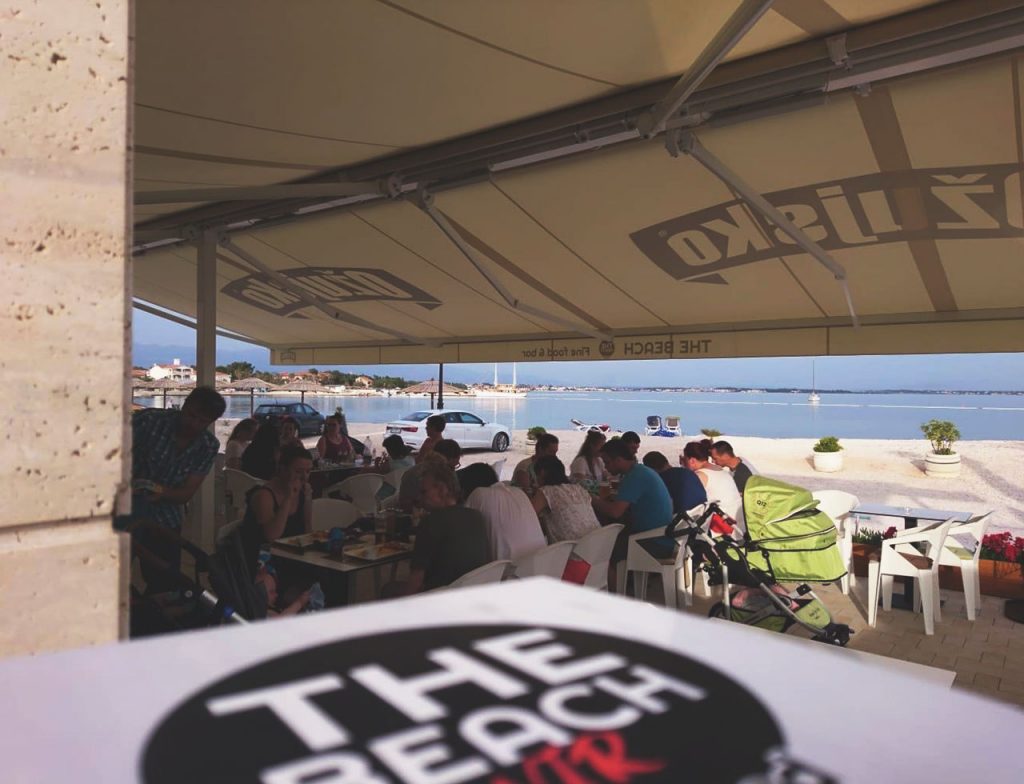 Restaurant Zvonimir was founded back in 1998 and is one of the oldest restaurants in Vir.
Visitors are especially impressed by the harmony of the interior with the nature with which the restaurant is surrounded.
Restaurant offers a wide range of dishes from local, traditional cuisine to modern and popular dishes.
Top chefs with their unique recipe, method of preparation and the amount of love they bring to the creation of their food make their dishes a works of art.
Restaurant Zvonimir is a place where you will always gladly return.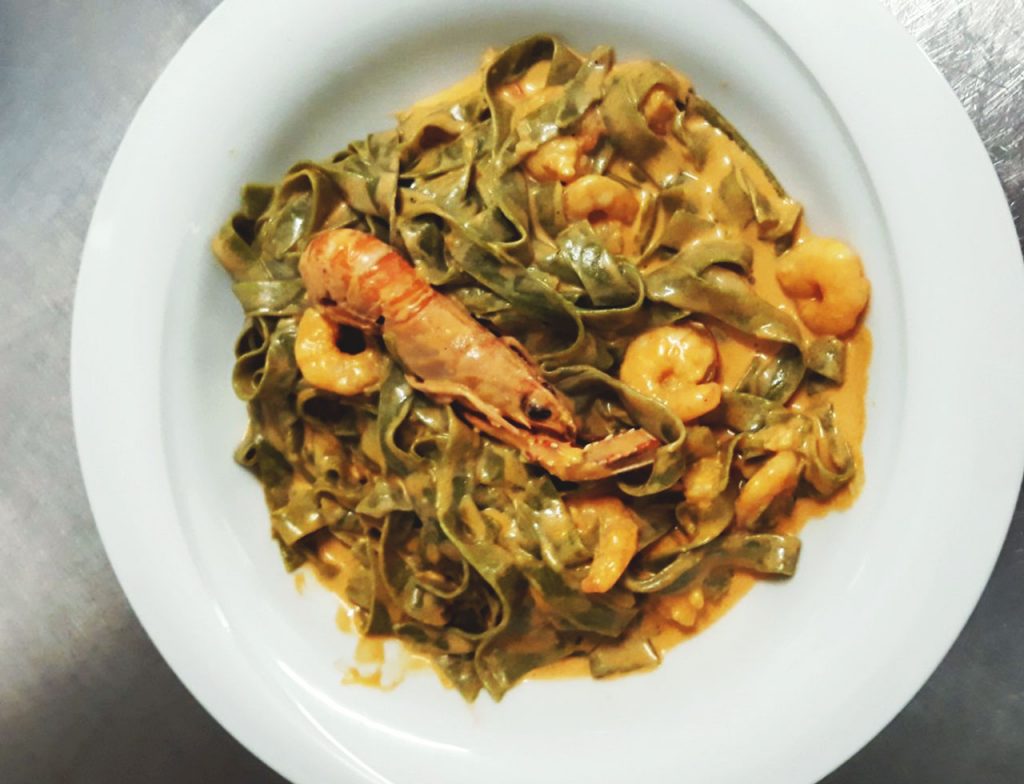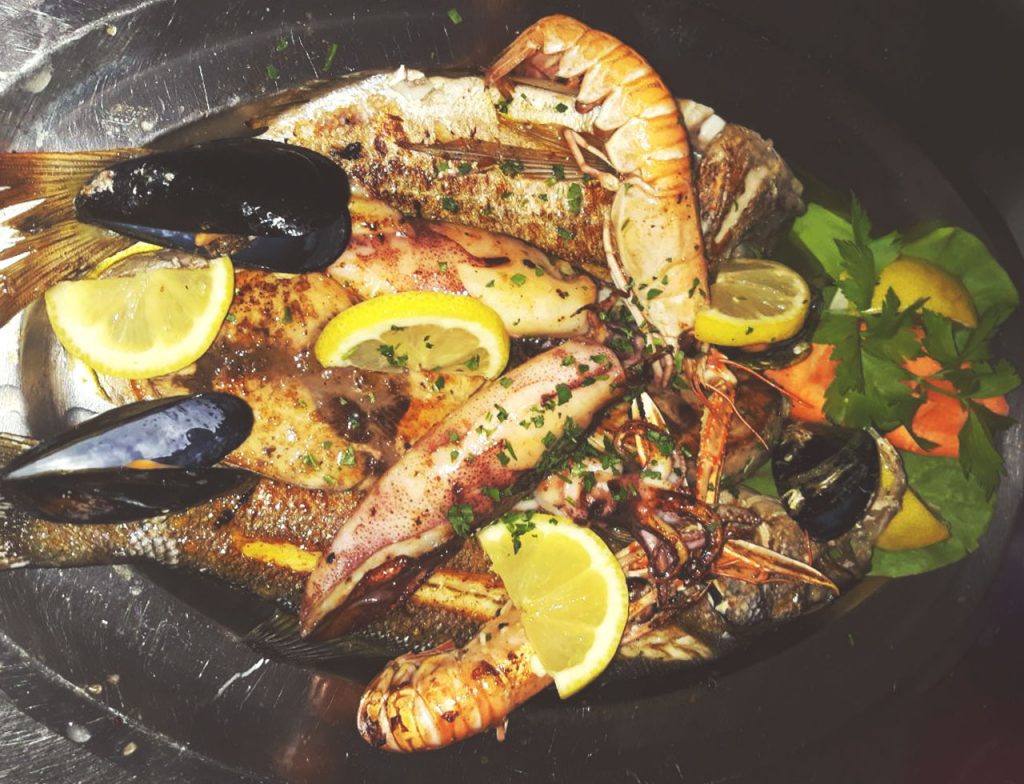 Vir offers a variety of good restaurants, bars and fast foods, and we must admit that the situation with the general offer and quality of food is increasing every year.
The owners are paying more and more attention to the details, as well as the variety of the menu, in order to satisfy all their guests.
What we especially like is the fact that local chefs cherish traditional gastronomy and local cuisine more than anything else.
We hope we have been able to help you and discover some of the top places to eat on the island, which you can't go wrong with.